Kits are customizable game and deck templates which you can use as a starting point for building your own decks.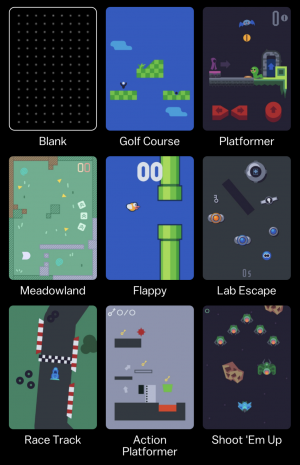 Each kit comes with a small set of Blueprints, including Art, Behaviors, and Rules, along with a Card containing an example level which is made up of those blueprints.
Kits are a great place to find inspiration or save time when you want to make a new game. They can help you learn whether you're a beginner or an experienced creator.
Using kits
To create a new deck from a kit, navigate to the Create tab in Castle, then press New Deck. You'll see a list of available kits, along with the option to use a Blank deck. Choose anything other than Blank to get started.
You're encouraged to modify kits however you want:
You can rearrange the existing blueprints to create your own level, such as designing your own golf challenge, or making a new platform level.
Or, you can edit the Art in order to make your own graphics, for example by changing the included race car into a grilled cheese sandwich.
List of Kits